Email Hosting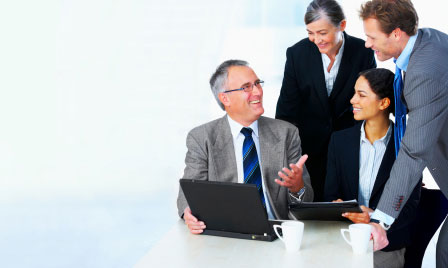 Email Address Personalized for You.
Demonstrate a professional image with your own custom email address.
Access your email account from anywhere at anytime.
Works with all email software and on all mobile devices with Internet access.
Fully redundent service to provide the highest reliablility.
We're here to help. Anytime you need us.
Business Hosted Mail
is professional email that offers the features and benefits of an enterprise-level email solution at a price small businesses can afford. Take advantage of email and calendar sharing, and other tools that help improve employee productivity.
Hosted E-mail Archiving
For customers who require more advance e-mail archiving capabilities or are required by law to store all electronic mail off-site (ie doctors and lawyers), BEZA offers two versions of Hosted E-mail Archiving: 1 year retention and a 10 years retention. You can archive inbound, outbound and internal e-mail messages to best meet your specific needs. You can also set different retention periods for different users in your organization.
Hosted E-mail Archiving is an addon package which is billed at $12.95/month per user mailbox for the 1 year retention package or $19.95/month per user mailbox for the 10 year retention package.
eMail Security Services
BEZA.NET eMail Security Services (eSS) offers enterprise grade e-mail security to combat against the growing threat to e-mail communication. eSS is a comprehensive solution which includes the following protections:
Anti-spam
Anti-virus
Anti-spoofing
Anti-phishing
Anti-spyware
Denial of Service
BEZA.NET eSS provides comprehensive protection against the most current email-born threats that can cripple most networks if left unprotected. With our multi-layer security services, BEZA.NET eSS offers the following protections:
Anti-spam. The algorithms and methods used by the BEZA.NET eSS are the most comprehensive and most advanced in the industry at detecting and filtering spam resulting in the lowest rate of false positives. Anti-spam filtering is updated every 5 minutes and utilizes information from over 50,000 global mail servers to combat spam.
Anti-virus. By utilizing triple layer virus blocking, decompression of archives and file type blocking, the anti-virus engine in BEZA.NET eSS provides complete virus protection. When new spam and virus outbreaks occur, BEZA.NET eSS real time protection will block these threats in real-time.
Anti-spoofing. This technology prevents the use of forged or "spoofed" sender addresses on unsolicited email. The anti-spoofing feature also allows organizations to specify a list of IP addresses that are allowed to have a "From" address that appears from inside the organization to support multiple sites and multiple email servers.
Anti-phishing. BEZA.NET eSS provides robust protection against phishing schemes which are often used to gather confidential information about an organization or its individual users.
Anti-spyware. All attachments are scanned and any spyware executables are detected and eliminated immediately.
Denial of Service Protection. Rate controls are utilized to stop denial of service attacks as well as dictionary based spam attacks. These rate control systems are integrated and automatic in all BEZA.NET eSS product line.
Why BEZA.NET eMail Security Services?
Standard e-mail services can't protect your organization against email viruses, spam, phishing, email flooding, directory harvest attacks and denial of service attacks. Each day these threats grow and so does your company's level of risk.
Your business can't afford to bet the productivity and profitability on second-rate virus scanning and spam filtering. BEZA.NET eSS can provide your business with enterprise class e-mail security services at an affordable cost with no per user license.
BEZA.NET eSS is hosted on our enterprise email security data center and can handle all your company's anti-spam, anti-virus, and content filtering needs. Increase productivity while preventing downtime and critical data loss with BEZA.NET eSS.
Want to learn more, contact an account manager about how BEZA.NET eMail Security Services can protect your company and give you peace of mind.
Features
BEZA.NET eSS services are an integrated hardware and software solution for complete protection of your email communication. It provides a powerful, easy to use, and affordable solution to eliminating spam and viruses from your organization.
The BEZA.NET eSS is the most affordable enterprise-class spam and virus solution available with no per user license fees. The BEZA.NET eSS service is free for first 30 days and after the 30 day free trial, if you wish to continue to utilize the service, it's only $14.95 per domain per month. You can protect as many e-mail accounts for the same flat monthly fee.
| | |
| --- | --- |
| Features | Included |
| No Software to Install | |
| Seamless Integration | |
| Zero End-User Modification | |
| Enterprise Spam Filtering – updates every 5 minutes | |
| Enterprise Virus Protection – updates every 20 minutes | |
| Denial of Service (DOS) Protection | |
| Premium Anti-phishing Capabilities | |
| Premium Anti-spoofing Capabilities | |
| Advance Spyware Protection | |
| Secure Incoming/Outgoing SMTP Access | |
| Full Management via Control Panel | |
| Dedicated Account Manager | |
| No Long-Term Contracts | |
| Expert Support – 24x7x365 | |